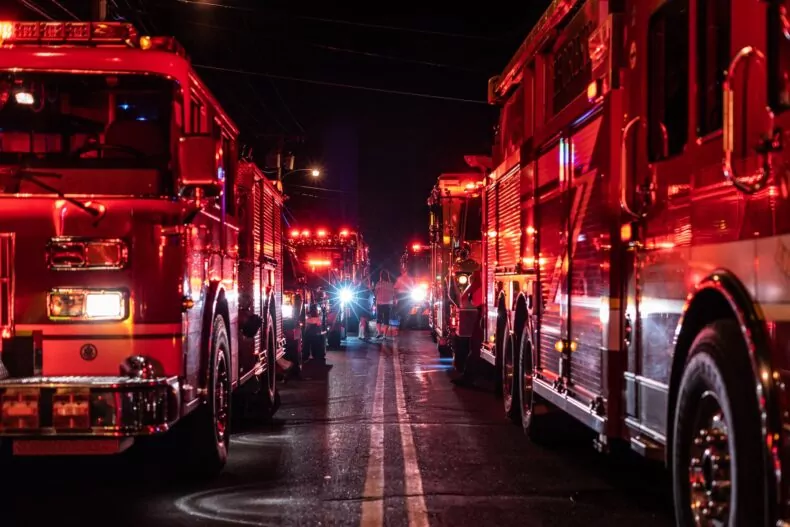 Hit-and-Run Driver Wanted after Fatal San Bernardino Car Crash on West Base Line Street

SAN BERNARDINO, CA (June 1, 2023) – The San Bernardino Police Department confirmed that one person died in a hit-and-run crash in the 350 block of West Base Line Street on May 27.

According to the California Highway Patrol, the collision happened at approximately 10:45 AM. Based on a report, a Dodge Ram truck and a BMW coupe were traveling eastbound on Base Line near D Street prior to the crash.

At some point, the Dodge tried to overtake and pass the BMW but ended up clipping it on the side. Then, the impact caused the Dodge to collide with an oncoming minivan, sending both vehicles through a fence and into the front yard of a home. Police said the Dodge driver fled the scene before their arrival.

As a result, the driver of the minivan suffered grave injuries and died in the incident.

In addition, a passenger in the victim's vehicle remains in critical condition.

The BMW driver was not hurt and cooperated with police.

Police said the crash also damaged the affected home during the crash.

As of now, an investigation to locate the hit-and-run driver is ongoing. Officers are also looking at the incident as a possible road rage case.
---
We send our sincere condolences to the family and loved ones of the victim.
---
We fully understand the situation of families of victims of fatal accidents. It is indeed a painful and devastating experience to lose a loved one due to other people's negligence. Dealing with insurance companies on your own is an added burden and simply overwhelming. At The Alpha Accident Lawyers, we strive to understand your unique needs and offer personalized, thoughtful service. Let us handle the legal aspects of your situation while you focus on healing and the welfare of your family. Call us today at (800) 544-2696 for your free consultation. We work on a contingency basis, so you pay absolutely nothing unless we will your case. Moreover, you can click here to request a copy of the police report from your accident.