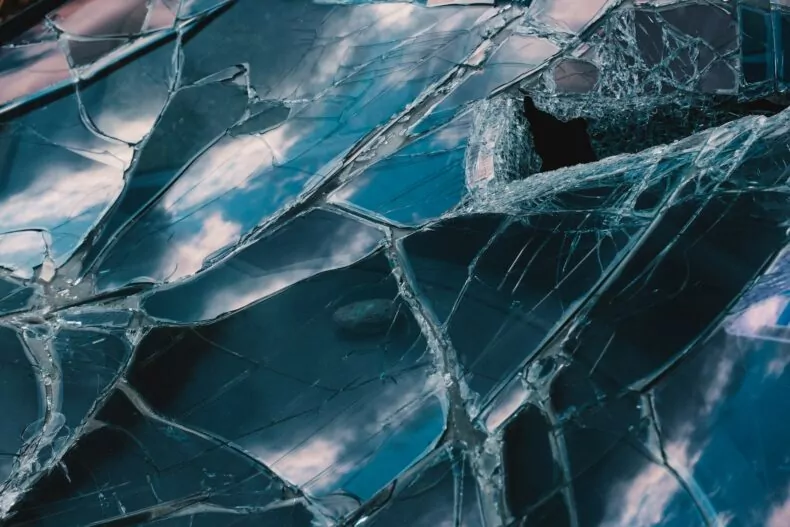 Toddler Hospitalized, Father Bryon White Arrested in Houston Crash

HOUSTON, TX (March 28, 2023) – A toddler sustained injuries after a suspected DUI rollover accident on Interstate 10 on Friday, March 24.
According to the Houston Police Department, the crash started off as a chase. Preliminary details indicated that officers responded to a call following a domestic abuse around 11:00 p.m. at a house in Moss Bluff.
Officials arrived at the scene with a woman lying on the roadway after her partner, Bryon H. White, hit her with his Jeep and ran over her leg after she attempted to stop White from leaving with their toddler.
Authorities tracked down White along Interstate 210 but he refused to stop which then led to a chase. However, police called off the chase because of the possible danger to the toddler on board White's vehicle. Officials saw White again heading back to Louisiana on Interstate 10. However, for the second time refused to stop and headed west back to Texas.
The chase was called off again but officials from Texas continued to chase White as he was driving on the westbound of Interstate 10. Police then reported that White ended up running out of gas and collided with a vehicle which led to a rollover crash.
Both White and his toddler were pulled out from the wreckage, police said.
Medical personnel took the 2-year-old to Texas Children's Hospital after sustaining serious injuries. Recent information reported that the toddler is doing better.
Medics also took the mother of the child to a Louisiana hospital, police said. Her condition is still unknown.
Meanwhile, White was also hospitalized and is facing a warrant on the domestic abuse incident and police chase in Louisiana. Authorities will also charged him with domestic abuse battery, intentional use of force with a deadly weapon, serious bodily injury, and aggravated flight from an officer.
The driver of the second vehicle involved in the rollover crash did not sustain any injuries.
The investigation on the crash continues.
---
When injured in a car accident, it is important to have a dependable and experienced attorney by your side. Let The Alpha Accident Lawyers help you get your life back together and fight for the compensation you deserve. Our firm has won over two hundred million dollars for our clients in thousands of successful settlements. With over 99 percent success rate, you can be sure you are in excellent hands. Call us today at (800) 544-2696 for your free consultation.