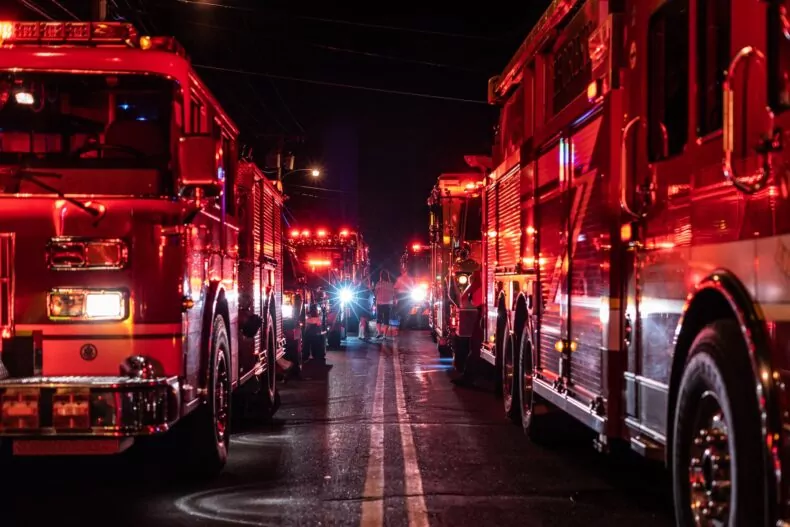 Fatal DUI Accident Involving Multiple Vehicles on Highway 99 in Manteca

MANTECA, CA (April 6, 2023) – Officers confirmed that four people died in a wrong-way car accident on Highway 99 on March 31.

According to the California Highway Patrol, the collision happened at Orme Avenue around 12:30 AM.

Based on a report, the accidents started with a black Honda Accord traveling northbound on the highway, just south of French Camp Road. Due to unknown reasons, it crashed into the back of a U-Haul truck towing a flatbed trailer. The U-Haul ended up hitting a tractor-trailer while the Honda made a U-turn and left the area driving southbound the wrong-way in northbound lanes.

Police did not report any injuries from the first two accidents.

Subsequently, the Honda crashed into a black Subaru Impreza and ended up in the center median. The Subaru veered into another lane and side-swiped a black GMC Denali pickup towing a white utility trailer. The Subaru was then hit head-on by a Black Chevrolet Suburban.

As a result, the 32-year-old female Honda driver from Stockton died in the incident. In addition, the three people who were in the Subaru also died. None of them have been identified, but two have been described as a 19-year-old male from Pasco, Washington, and a 20-year-old woman from Sacramento. However, no information has been released about the third passenger.

The driver of the Chevrolet sustained a major injury. However, the GMC driver did not suffer any injuries.

CHP said alcohol is a suspected factor in the crashes. As of now, an investigation into the case is ongoing.
---
We send our sincere condolences to the family and loved ones of the victims.
---
We fully understand the situation of families of victims of fatal crashes. It is indeed a painful and devastating experience to lose a loved one due to other people's negligence. Dealing with insurance companies on your own is an added burden and simply overwhelming. At The Alpha Accident Lawyers, we strive to understand your unique needs and offer personalized, thoughtful service. Let us handle the legal aspects of your situation while you focus on healing and the welfare of your family. Call us today at (800) 544-2696 for your free consultation. We work on a contingency basis, so you pay absolutely nothing unless we will your case. Moreover, you can click here to request a copy of the police report from your accident.