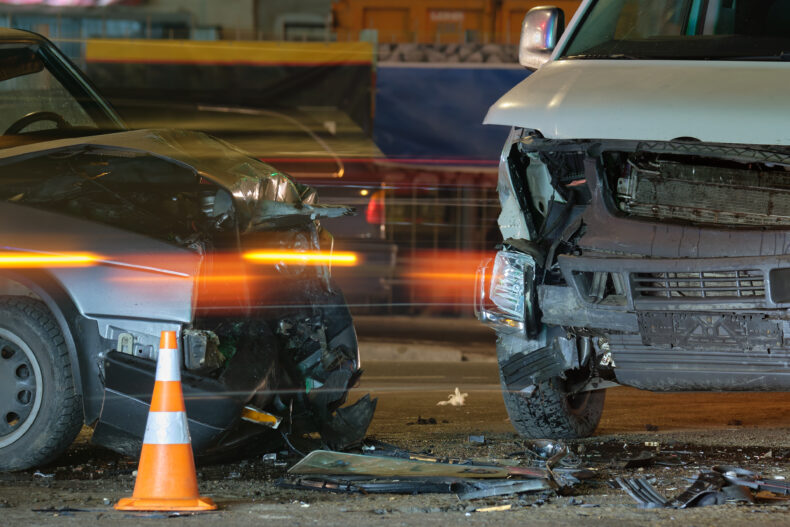 Fatal Car Crash on 10 Freeway in Chandler, 5 Dead

CHANDLER, AZ (January 17, 2022) – Officials confirmed that five people died in a multi-vehicle crash on 10 Freeway on January 12.

According to the Arizona Department of Public Safety, the collision happened at Chandler Boulevard shortly after 6:00 AM. Based on a report, a commercial tractor-trailer hauling garbage rear-ended two cars after driving into stopped traffic, sandwiching them into the back of another semi.

The crushed cars burst into flames, and the fire spread to both semi-trucks. The tractor-trailer that was hit also pushed forward and struck two other cars.

Five people in the two crushed passenger vehicles died.

All the other drivers involved had minor injuries.

Police located a child's car seat in one of the passenger vehicles. However, there are no identities or details about the victims at this time. DPS officials say it will take some time before the victims can be identified.

The driver of the semi told troopers that he did not realize traffic stopped in the moments leading up to the incident.

As of now, an investigation into the case is ongoing.
---
We offer our sincere condolences to the bereaved family and friends of the victims.
---
If you are hurt in a crash, you can call The Alpha Accident Lawyers for assistance in filing a case to get the compensation that you deserve. Our teams works hard to ensure that victims of crashes recover from injuries, damage, and other losses. Each of our clients receives personal legal advice tailored to his or her specific case. We will work with you personally and one-on-one to better understand your situation. Call us today at (800) 544-2696 to schedule a free consultation. Above all, you are not alone.