What Is the Average Payout for a Rear-End Collision?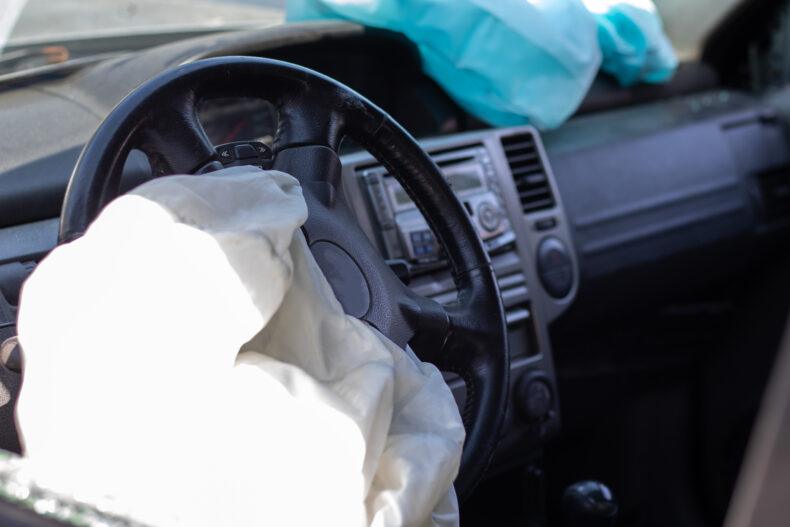 On average, a person will have a car accident about every 18 years. This is how often the car insurance industry projects a person will submit a claim for a collision. While these are stats for one person, consider that there are around 333 million people in the United States. Around 29% of car crashes count as rear-end collisions. There's more to an accident than damage to your vehicle. Accident victims experience losses including personal injuries, loss of life, loss of quality of life, and financial strain. 
If you're wondering, what is the average payout for a rear-end accident? It depends on the details. Keep reading to learn what you need to know about rear-end collision payouts and what factors affect the overall price.
Rear-End Collision That Resulted in Injury
In some rear-end collisions, the overall settlement price could range from a few thousand to a few hundred thousand. There is no one-size-fits-all payout amount. 
If you were injured, the type of injury you endured and the severity of it are significant factors. Overall, if you are in a collision that results in significant injuries, the settlement payout will often be more by default. The reason for this is that you will require medical attention. You may even need rehabilitation and ongoing therapy. 
Additionally, some collisions may take you out of work. Therefore, settlements must reflect the time, money, and opportunities you will miss. These are all losses that resulted from the accident.
A lawyer can typically recover 3.5 times more compensation. To pursue the maximum compensation for your accident, you will need to do a few things:
Receive medical treatment and keep all documentation of treatment

File the claim as quickly as you can

Preserve every piece of evidence available to you from the car accident
If your accident resulted in injury, the payout will vary based on factors such as injuries, loss of work, and vehicle or property damage. If you work with an experienced attorney, you have a higher chance of getting a higher payout and you could also have your claim paid out in just a few weeks, or it could take a few months.
Sometimes, it could take years, but with a knowledgeable accident attorney, you can receive a higher payout within a faster time frame.
Does Location Affect Payout for Rear-End Collision?
Suppose you live in a more urban area. In that case, the chance of accidents is much higher due to a higher number of cars and motorcyclists. This also includes higher numbers of pedestrians, bicyclists, construction, and other distractions on the road.
What this means is that your insurance will often be higher in Urban areas than in suburban towns, sometimes twice as high. However, this can vary on your location.
Your location is something that affects your policy as well. It can also affect what you will get paid in the case of a rear-end collision. Also, although rural areas have higher fatality rates, they will have cheaper insurance policy options because the roads are less busy and there is a reduced number of pedestrians.
Accident Payouts Fluctuate and Here's Why
The average payout for a rear-end collision will fluctuate. Every state has specific laws, and your location may affect your case. For example, it can depend on whether you are in an "at-fault" state or a "no-fault" state.
At-Fault
At-fault states require insurance companies to pay for any damages to the parties involved. Also, the person who caused the accident will be liable to pay for any damages or injuries inflicted upon others. California, for example, is an at-fault state. 
If you are in an accident and the other person is at fault, that person will be responsible for any personal injuries, property, or vehicle damage. In this case, you will file an insurance claim with the policy of the person that is at fault.
Also, any out-of-pocket expenses you've had to spend will count toward your settlement amount. These are things that the insurance company can't always take into account as there are policy coverage limits.
No-Fault
If you live in a no-fault state, no matter who was at fault in an accident, all persons involved will need to request compensation from their own insurance company. There is no need for drivers involved in an accident that live in a no-fault state to prove who caused the accident. This does, however, depend on the severity of the accident, damages, and injuries suffered.
In true no-fault states, drivers are required to carry personal injury protection insurance (PIP). Another word for PIP is no-fault insurance. It covers expenses associated with medical care, property damage, and lost wages from missed work. This type of policy will also include your passengers. 
What Is the Difference Between Payout Fluctuations Based on Policy?
The car insurance policy you have makes a difference in what can be paid out for settlements. This is because your policy's limit is the primary restraint, which stops an insurance company from covering specific amounts, as they can only cover up to the cap off of your chosen policy.
You can, however, work with an accident attorney when claiming compensation. It would be smart to do this because a licensed attorney will know how to properly calculate subjective damages such as pain and suffering. Loss in quality of life, missed business opportunities, and missed work should also be considered.
Economic Damages and Non-Economic Damages
Car accidents present a variety of damages. They will affect economic or non-economic factors and it's important to know the difference between the two. Economic damages are those that directly affect any type of financial loss.
A few examples of economic damages can include:
Complete or Partial Loss in Any Form of Income
If you lost wages at work, in order to heal from your injuries and rehabilitate, you can pursue compensation for these losses during a personal injury settlement. Keep your paystubs as evidence of your missed wages.
Medical Expenses
Medical expenses often make up a large portion of settlement payouts. Hiring a personal injury lawyer when pursuing compensation for extensive medical bills is essential to recovering full and fair compensation.
Non-economic damages are more subjective losses including pain and suffering. A few examples include the following:
Physical Injuries
Pain and suffering from physical injuries are eligible to be included in a settlement. Accident lawyers and insurance companies will often use the multiplier method to help get you the best payout for the pain and suffering that you experienced. This is when a lawyer will add the amount of damage done and multiply it based on the level of pain experienced by the complainant.
Scarring or Disfigurement
It's a common misconception that you have to have broken bones or experience significant injuries to file for a compensation claim. Scarring and bruising, however, do count and are considered to be non-economic damage.
Disfigurement is also included and can account for any loss of bodily function or loss of limb. Your claim can include any type of soft tissue injury or effects from any level of injury. 
Emotional and Mental Distress
Signs of emotional or mental distress are another concern. This would account for any adverse emotional reactions associated with the incident.
An example could be mood swings, grief, or fear. Emotional and mental distress can result from the shock of the accident itself or from feelings of guilt depending on the events of the accident.
Expert Help When You Need It
A rear-end collision can be taxing on your physical health, schedule, routine, and wallet without proper coverage. We understand the losses that auto accident victims deal with and fight to recover the maximum compensation available for our clients. Alpha Accident Lawyers handles more than just car accidents.
We handle incidents involving Uber and Lyft accidents, motorcycle accidents, and pedestrian accidents. We take pride in keeping your best interests in mind while we guide you throughout your entire personal injury case.
To pursue financial compensation for an accident you were involved in, allow us to fight for you and contact Alpha Accident Lawyers today.